We help people move their goods from one place to another. We offer all inclusive services for relocations like packing, loading and moving.
Whether you're moving down the street or across the country, we'll help you. We pack for people every day, so we're quick, efficient and careful.
Jacksonville Elite Movers is known as the biggest moving company in the city of Jacksonville, Florida we have more than 5 locations and are always open. Our customers always tell us we are the most affordable moving company in the surrounding areas.
Jacksonville Elite Movers has been servicing the city of Jacksonville, Florida and surrounding areas for 7 years. We are also a agent of Roovet International Van Lines. When it comes to moving we are the elite for a reason. Unlike most moving companies we also provide moving help services. That means If you already have your own truck we will come and help you load or unload it, at a lower rate then brokers like hireahelper.com or movinghelp.com.
Jacksonville Elite Movers are dedicated to providing our customers the best moving experience at the most affordable rate. This means that we have discounts available to the public for many different reasons as list below.
Discounts Available
Single Parent Discount ( Single Mothers & Fathers ) – 5%
Military Discount ( Any Branch of the US Military ) – 10%
Senior Discount ( Age 55+ ) – 7%
Moving To Jacksonville Discount ( Moving To Jacksonville ) – 5%
Public Service Discount ( Police, Fire Fighter, EMS, RN, CNA &Doctors) – 7%
Storage Discount ( Storage Services ) – 15%
Foreign Citizen Discount ( Foreign Citizen ID ) – 5%
Student Discount ( Must have Student ID) – 6%
Our Moving Services
We are a professional moving company created to move more than just your boxes, we'll do it with pleasure.
Moving Checklists
Stay organized with printable moving checklists.
Getting a Moving Quote is simple. It's fast & easy!
move with confidence
From Planning to
Unpacking
Since 2013 we've taken pride in our work and believe what we do isn't simply a matter of moving your stuff—it's a matter of moving your life.
Moving with Jacksonville Elite Movers is designed to make life easier. You can count on our movers to guide you through the entire process, door to door.
Customers Are Talking
They were great. The manager in the office was very attentive and responsive before and during the move. The movers were polite and punctual.
Let me thank Jacksonville Elite Movers and the team who moved us last month for their excellent service. They were polite, and communicated well with me.
We decided to use Jacksonville Elite Movers, and we're so glad we did. They made the move as quick and painless as we could have even imagined. Thank you.
about the company
Crew Members
Our team of highly trained professionals is committed to quality with every service. Everyone at our team treats you with respect, and your property with the utmost care.
Packing Your Furniture
Creating Checklists
Long Distance Moving
Packing Tips for Your Move
Our Packers and Movers Provide tips for best practices in packing your
belongings to ensure they travel safety
Moving Tips
find helpful checklis, videos and tools
PODS storage unit prices start at $149/month. Delivery and pick-up fees average $74.99. In most cases, delivery and pick-up charges can be waived depending on the duration of your container rental. Keep reading to learn more about PODS' costs, discounts,…
Finding a local moving company to get your belongings from point A to point B may seem as easy as a quick online search, but you'll want to make sure you choose a company that will deliver on its promises and take…
With all the hustle and bustle surrounding a local move, people often wrongly assume that things such as pianos, appliances, high-end decor, electronics, antiques, artwork, or wine collections can be moved by just anyone and then stored anywhere. This is…
Don't miss out on news, features and special offers.
Subscribe to our newsletter!
our benefits
Flexible & Diverse
Moving Options
We offer full packing assistance with either reusable moving boxes or cardboard boxes, whichever best suits your needs. We handle each item with care and protect every item with thick double quilted furniture pads. We are experienced and very careful.
Fully Licensed
Moving Protection
Professional Wrapping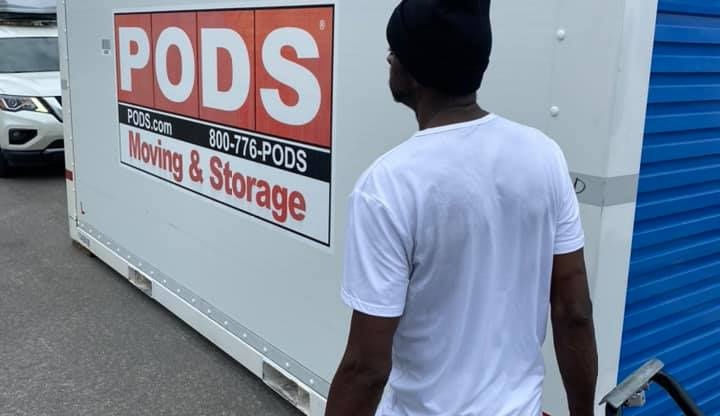 PODS storage unit prices start at $149/month. Delivery and pick-up fees average $74.99. In most cases, delivery and pick-up charges can be waived depending on the duration of your container rental. Keep reading to learn more about PODS' costs, discounts,…
Finding a local moving company to get your belongings from point A to point B may seem as easy as a quick online search, but you'll want to make sure you choose a company that will deliver on its promises and take…
Contact Us
10737 New Kings Rd, Suite 101
Jacksonville, FL 32219
A Roovet Company
Jacksonville Elite Movers
Opening Hours
Monday – Thursday
Open 24/7
Friday – Saturday
Open 24/7